SMA OIS Actuators at LCA China Expo
Friday, September 25th 2015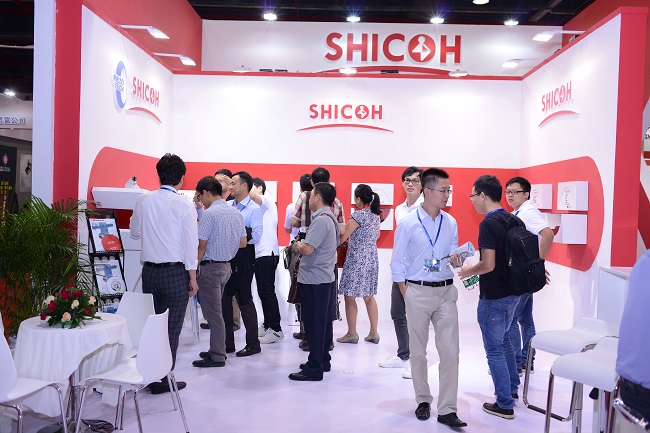 This week, the Gaungzhou Nanfung International Convention Centre hosted the Optical Lens, Camera Module and Acoustic Components (LCA) Expo. Located near Shenzhen, the hub of China's smartphone design and manufacturing industry, key suppliers exhibited their latest technologies and products. Centre stage of the stand of autofocus (AF) actuator pioneer New Shicoh were parts and demonstrations of CML's latest OIS products.
New Shicoh is China's highest volume producer of AF camera actuators and supplies the market's largest brands.
New Shicoh has combined in-house VCM AF parts with CML's SMA OIS actuators to produce the industry's thinnest combined AF plus OIS actuators.
"New Shicoh is delighted to be collaborating with CML to deliver the industry's lowest height OIS solutions to smartphone camera producers and handset manufacturers. The expo has confirmed the huge and mounting demand for OIS cameras, particularly with thin form factors complementing the trend of slim handsets. Our AF plus OIS parts are currently being assembled into cameras by module integrators and we look forward to significant design awards and shipments in 2016," commented Jack Chang, New Shicoh's VP of sales and marketing.