Cambridge Mechatronics Patented OIS Camera Product Launches in Smartphones
Thursday, January 8th 2015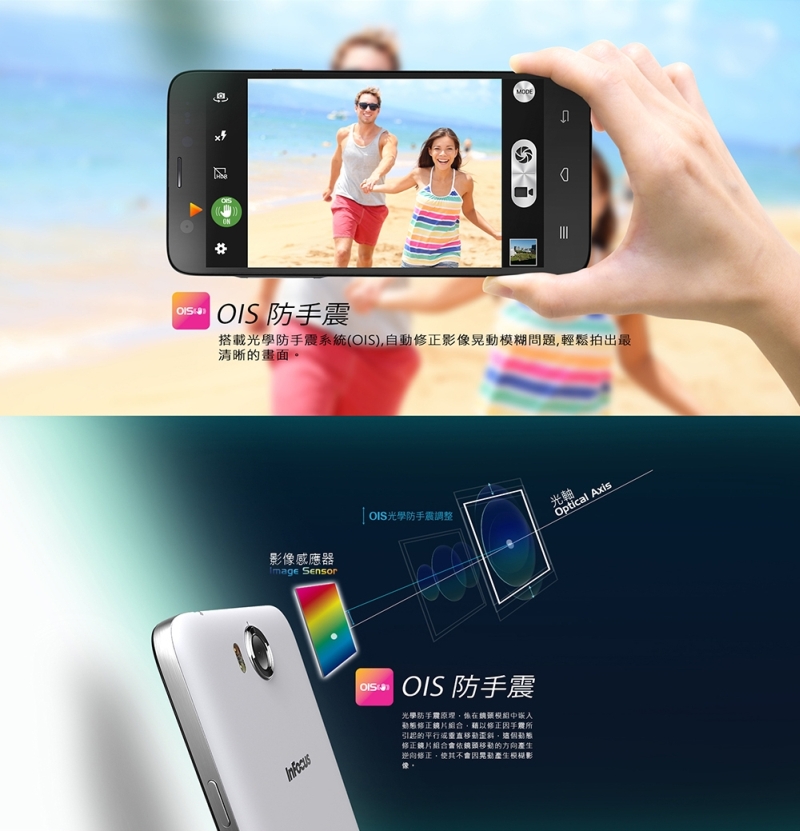 On 8 January 2015, Taiwanese smartphone brand InFocus launched its latest handset, marking the debut of SMA OIS actuators to the consumer marketplace. This follows over three years of development at Cambridge Mechatronics facilities, resulting in over 20 patents covering the design of smart metal micro actuators, precision control algorithms and drive electronics.
The InFocus M530 is a 5.5" screen device powered by the octocore Mediatek MT6595 processor. The 13Mpixel OIS camera is supplied by Foxconn and includes an SMA OIS actuator produced by CML's manufacturing partner Hutchinson Technology (HTI). HTI and Foxconn are in full mass production of SMA OIS actuators and cameras respectively in their manufacturing facilities in the US and China.
The M530 has a retail price of 7998 NTD (248 USD). The addition of OIS functionality to a handset at this price point is indicative of the mass adoption trend of OIS in smartphones, as handset brands continue to bring DSC specifications and ever improving camera image quality throughout their product range.
Benchmarks of the M530 camera demonstrate comparable shake suppression to flagship OIS handsets from the leading worldwide and Chinese brands. The design of CML's SMA product makes it particularly rugged to mechanical impact (drop testing) and provides high image quality by reducing optics de-focus from motion tilt. The simple structure also allows camera integration to ramp quickly to high capacity.
Gartner analysts forecast the size of the mobile device market to be over 2.1 billion units in 2015. CML and HTI are expanding their automated production lines to supply additional program awards and in preparation for the significant ramp of OIS adoption in smartphones by the middle of this year.
Full product details can be found on the InFocus website.
The phone can be purchased from the InFocus eStore.